Seiryugama's Bowl


Hirashimizu ware flourished during the Bunka period (1804-1818) in Hirashimizu, a district that locates in the south-west area of Yamagata City and at the southern foot of Mount Chitose, a mountain entirely covered with pine trees.

Seiryugama (Seiryu kiln), pottery that follows the tradition established by the founder of Hirashimizu ware, Jizaemon Niwa, was opened during the early years of the Meiji era. Porcelain making at Seiryugama inherits the tradition by manually molding the local soils utilizing potter's wheel, while it successfully adapts to the times as well.

Nashiseiji, which was developed in 1945, received the Grand Prix at the Brussels World's Fair in 1958. Seiryugama subsequently created "Zansetsu," and the white glaze that portrayed the thawing mountain has now become a synonym for Seiryugama.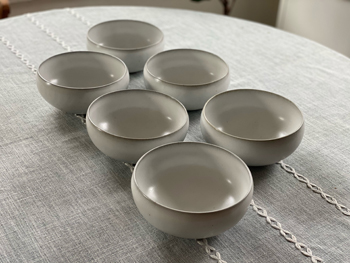 I received the bowls in 1 day! This is amazing. The bowls are super beautiful! I'm so happy! Always happy doing business with you!
S.L. from USA

I have received the products what I have ordered yesterday. The quality of the products are great, I love what I have purchased. Thank you for your caring services and the beautiful products. I am looking forward to shopping at your online store again and I will recommend your shop to my friends and relatives.
W.W. from China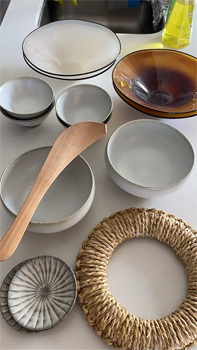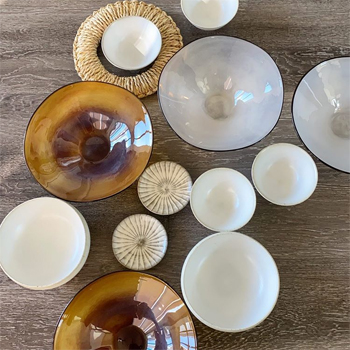 Thank you very much! Arrived safely and I absolutely love them!!
N.K. from USA

This item is usually shipped in 3 business days. If out of stock, we will inform you of the estimated shipping date.















Seiryugama
Bowl

Though the holding area may feel hot when serving hot soups and dishes, as it does not have a base, the bowl's round shape is truly cute. Not only could it serve donburi-mono and noodles, but it could also serve confections as well.

Size: About Ø16.5xH7.7cm
Weight: About 500g
Material: Porcelain (Maruyama Ceramic Stone)
Available: Microwave

*The size and coloring may differ according to its finish. We kindly ask for your understanding.
*Please note that it may produce craze over time.

Price: 4,000 JPY
Seiryugama
Established during the early years of the Meiji era. They follow the tradition established by the founder of Hirashimizu ware, Jinzaemon Niwa, while successfully adapt to the times as well.