Okubo House Mokkosha's Wooden Spatula


The most popular among many masterpieces created by Okubo House Mokkosha is this wooden spatula. Popular as it could easily turn ingredients over and very handy. As to strengthen, the edge of the spatula is cut, allowing it to break up hard ingredients.


I'm VERY SATISFIED & happy with all the products in my order. The items meet my expectations & the descriptions. Please convey my sincere appreciation to the Masters who created the products, I will treasure and use them with good care. I will continue to purchase from you. I wish you the best of luck in your search for many more Master Craftsmen.
S.A. from Singapore

I am satisfied with everything I ordered, I love the products in Shokunin very much, I will keep shopping in Shokunin, hope you have more nice products in future.
E.C. from Hong kong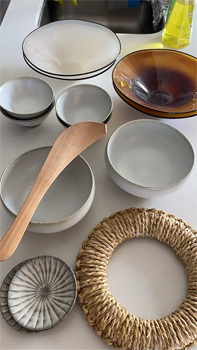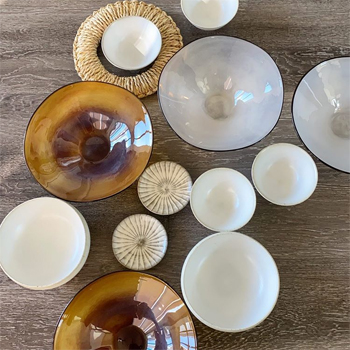 Thank you very much! Arrived safely and I absolutely love them!!
N.K. from USA

I have received my products now and am very satisfied with everything. Thank you for the great service.
A.H. from UK

Thank you for your excellent service and for supplying high quality merchandise. Every piece I received in my order was great. My orders are always packed with excellent care and perfection. I have the utmost confidence to continue to order well made products from your store because every transaction has been flawless. The combination of great pieces, excellent customer service and terrific packing gives me the most secure feeling to order and order from your store without worrying about an international transaction going wrong. Thank you very much. Aloha!!
--The spatula feels gentle and easy to hold. The wood is beautiful. A nice addition to the kitchen. It is great to be able to select from a left hand or right hand spatula.
P.C. from USA

This item is usually shipped in 3 business days. We will inform you of the estimated shipping date if shipping is delayed due to a shortage.











Okubo House Mokkosha
Wooden Spatula

Please have a look at the production video as well. There are spatulas for both right-handed and left-handed. Video

Size: About 30x5.2cm
Weight: About 35g
Material: Cherry
Finishing: Only by Plane, No Filing, No Painting

*Each product differs in a wood pattern, color, and shape.

Price: 3,600 JPY
Okubo House Mokkosha
Founded in 2012 in Matsumoto City, Nagano Prefecture. Manufactures unique and high-quality wooden livingware.