Banshu Hamono, with a 250-Year History


The hardware industry that deeply roots in Banshu (Southwest of Hyogo Prefecture) since a long time ago is said that it originates from the casting of Japanese swords.

The industry began by producing razors as one of the cutlery's daily necessities, and today, various cutlery are being produced. Specifically, Banshu's production volume of grip scissors ranks first in Japan.

Please enjoy Banshu's cutlery, each completed with care through craftsmen's hand works.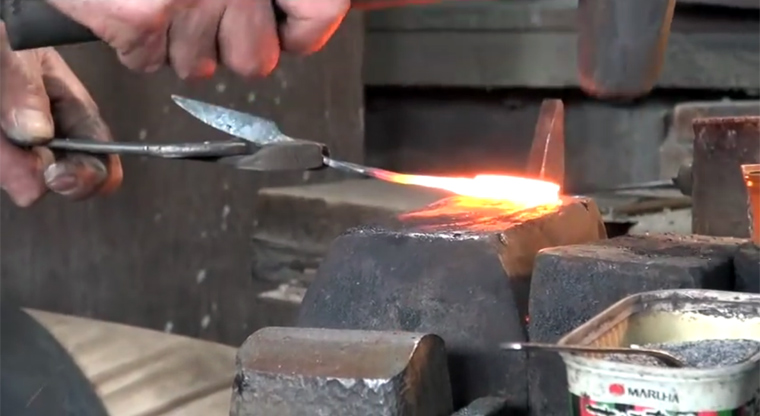 Craftsman's Video


I am very happy with the qualities of all of the products. Every details are at the top quality of world standard. Shipping fee is also very reasonable. The products have arrived smoothly using just 2 days. Thank you for offering such wonderful service!
L.T. from Taiwan

All the products arrived perfectly, I love them so much. Really appreciated!!
W.C. from Hong Kong

Thank you for the beautiful scissors and yudofu shakushi. The scissors is perfect, so slimline and sharp. I was worried it might be too big but the size is great. It also came in a beautiful wooden box wrapped in cloth. The yudofu shakushi is a work of art. It is a standout in my kitchen and used daily! Thank you also for working around the difficulties with shipping in the covid19 environment. I really appreciate all your efforts.
W.T. from Australia

Everything arrived extremely well packed and I'm very satisfied with everything ordered, thanks again!
J.Q. from USA

This item is usually shipped in 3 business days. If shipping is delayed due to a shortage, we will inform you of the estimated shipping date.









Banshu Hamono
Chef Kitchen Scissors

Kiyotsuna Chef Kitchen 200mm, a knife introduced in NHK's TV show "Ippin" as "kitchen scissors of magic." It is designed to not slide while cutting crabs and frozen foods. Unlike knives, there are no worries about cutting your hands. The circle near the blades could be used as a corkscrew, which could also be used as a nutcracker. The product will be wrapped with Banshu Fabric and packed in a paulownia box, recommended as a gift.

Size: About 205mm
Weight: About 160g
Material: Stainless Steel
Unavailable: Dishwasher/Dish Dryer

*It may not express a clean line symmetry.
*Though some may have scratches that are made during the production process, they are not defects. We kindly ask for your understanding and appreciate them as tastes of handwork.

Price: 9,000 JPY
Banshu Hamono
Having 250 years of history, Banshu Hamono ranks first in the production of knives. Their production originated from the making of Japanese swords, and even now, their products are handmade, each individually, through the traditional blacksmithing work.