SIWA


Located in Ichikawamisato, Yamanashi, which boasts a 1000-year history of papermaking, the Japanese paper (washi) maker, Onao and industrial designer Naoto Fukasawa have teamed together to create the Siwa series.

Fukasawa discerned that the special texture of Naoron, a hard-to-tear paper developed by Onao, emerged when the paper was crumpled, and suggested designs for everyday goods that harnessed this.

The name, Siwa is both a reversing of the characters in the word washi (wasi), and a word meaning, crinkle in Japanese.

As with leather goods, these washi products are lovingly, individually crafted.


Thank you for following up with the purchase. The customer service is impeccable. I am extremely satisfied with both the products and the service. I found out abt Siwa many years back in Japan, however, recently I wasn't able to find Siwa's products in brick-and-mortar stores. I was elated to find out that the products are available online. I am so glad, the quality of the products is still of high standards and fashionable. Please keep up the good work and looking forward to more awesome items in the future. Thank you so much.
I.K. from Singapore

I am quite satisfied with the two bags I ordered. They fulfill totally my expectations. I like and use them a lot.
C.N. from Switzerland

The products are perfect. Exactly as described and packed professionally. I am 100% satisfied with the sake cups and the bag, And I will definitely order more. The shipping is probably the best I have had in my experience. Fast, professional, using the best carrier (DHL). If I could give you 6* out of 5*, I would!
Ryan from Singapore

I'd like to express my gratitude to Shokunin.com for offering me such a pleasant shopping experience overseas. Your handicrafts have been favourble, and I look forward to visiting your store once again when the borders reopen.
C.H. from Taiwan

Terrific service. Great product. So happy a Japanese friend (who had given me the little red zippered purselet a few years ago) found how I could another one.
J.C. from USA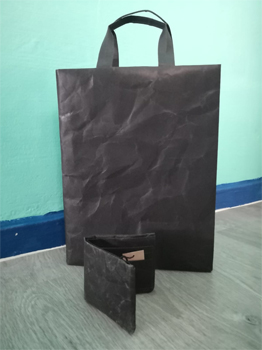 Thank you for making such wonderful and environmentally sustainable products. They are absolutely lovely!
Thomas from Singapore

Siwa, made in 2008, utilizes "Naoron," an unbreakable paper developed by the paper-sliding-door manufacturer, Onao, and is designed by the industrial designer, Mr. Naoto Fukasawa. Siwa products are currently sold in more than 20 countries.