Sanjo Showroom


Shokunin.com Sanjo Showroom locates inside Sanjo Street's Sacra Building, a modern architecture that was built in around 1916 and which formerly served for Fudo Chokin Bank. It is a highly valuable building that is also registered as the country's Tangible Cultural Property.

Although Shijo Street and Kawaramachi Street are flourishing in modern time, Sanjo Street, especially between Sanjo Karasuma and Sanjo Teramachi, long served as Kyoto's Main Street as Sanjo Ohashi used to be the western starting point of the Tokaido Road during the Edo Period. Sanjo Street prospered as Kyoto's Bank Street from the late Meiji Era to Taisho Era, and there remain many tasteful buildings even today. Kyoto not only is famous for Shinto shrines and Buddhist temples, however, popular with people conversant with retro architectures.

Please have a look, not only at the exterior appearance of the building, but also at the interior decorations. The stairs are one of the architect's selected places. Visitors would soon be drawn upstairs as they enter the main entrance, walk through the central corridor, and unconsciously drive themselves to the upper floors. Please look, feel, and enjoy the atmosphere at Sacra Building. You can see and buy our products here. Feel free to come!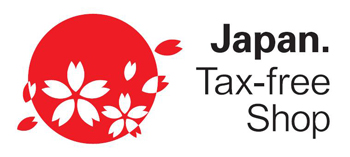 *Please bring your passport to get a tax-free service.


Location: Sacra Building 1F, 20 Nakanocho, Nakagyo-ku, Kyoto-shi 604-8083, JAPAN [Google Maps]
Phone: +81-75-415-0023 (Head Office)
Business Hours: (Except for New Year's Holiday) 9:00-18:00