Matsuya Shikkiten's Shirakinuri Lunch Box


Matsuya Shikkiten produces and distributes Echizen Lacquerware since 1905, lacquerware with 1500 years of tradition.

Original goods of "Shirakinuri," born in 2002, are coated with paint that maximizes the grain of shiraki (plain wood) and finished with a transparent, low-gloss urethane coating. One of their features is their natural texture, as they produce a feeling of material similar to the state of shiraki (plain wood). An interiorly vermilion-lacquered version of this good was used in the movie "Megane."

It's a nest of boxes playing a very active part in events such as home parties, sports days, picnics, and cherry-blossom viewing parties. It could, of course, be used for Japanese traditional New Year's dishes as well. The simple and beautiful nest of boxes matches any kind of dish and useful in every kind of situation. They are easy to be cared for and maintained, as fried foods can be put as well.


I recently purchased the Matsuya Shikkiten lunch box from your site, and I wanted to write to thank you for your exceptional service. The package arrived safely and incredibly fast (only two days from Japan to the U.S., even over the weekend!) I absolutely love my box. I've used it for one of my meals, and it was such a delight to arrange everything so beautifully and enhance my dining experience at home. I spent a long time looking for a good wooden bento box, and I am so happy to have found your site. Looking forward to purchasing from you again!
A.T. from USA

Just got my package and want to pass my deepest appreciation to you all. I LOVE all the products I purchased and THANK YOU for packaging them up so carefully. This is my first time buying from you, but I am now your big fan! I will definitely recommend your store on my network. Thank you again, and I will follow your facebook page and promote your store on my network! Really love it and thank you. I am a big fan of your store and a big fan of anything made in Japan. One of my struggles living outside of Japan is that most of the Japanese brands don't ship internationally - as such, I am very happy that I found your website and store.
A.C. from USA

I would like to thank you for getting the parcel to me so fast in the end. The beautiful products inside were worth the wait and I will treasure them. The quality and workmanship of each item is exquisite. I look forward to ordering from you again. Kindest regards and どうもありがとうございます.
T.H. from Ireland

Hello, very nice, very satisfied with the product, thank you!
J.D. from Canada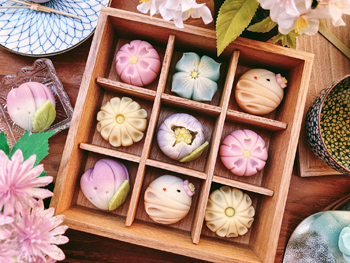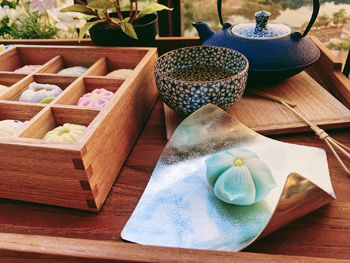 Thank you. I really like your products and your high efficiency. Hope there'll be more new products on the market. And I also recommend my friends shopping on your website.
R.Y. from Taiwan

This item is usually shipped in 3 business days. If shipping is delayed due to a shortage, we will inform you of the estimated shipping date.















Matsuya Shikkiten
Lunch Box

Size: About 18.2x18.2xH11.8cm
Weight: About 682g
Material: Ash (Urethane Coating)

Price: 16,000 JPY




Matsuya Shikkiten
Additional Box

Size: About 18.2x18.2xH6cm
Weight: About 260g
Material: Ash (Urethane Coating)

Price: 5,500 JPY





Matsuya Shikkiten
Partition #4

Size: About 16.5x16.5xH3.6cm
Material: Ash (Urethane Coating)

Price: 640 JPY




Matsuya Shikkiten
Partition #6

Size: About 16.5x16.5xH3.6cm
Material: Ash, Urethane

Price: 960 JPY




Matsuya Shikkiten
Partition #9

Size: About 16.5x16.5xH3.6cm
Material: Ash, Urethane

Price: 1,280 JPY
Matsuya Shikkiten
Founded in Kawada District of Sabae City, Fukui Prefecture, in 1905. Domestically practices all stages from the production of unlacquered wood to the dyeing process, and produces original products called "Shirakinuri," which is characterized by its natural texture that utilizes techniques of lacquer work. One of their lunch box series has appeared on a Japanese movie.